Tree Service in Wilmington, NC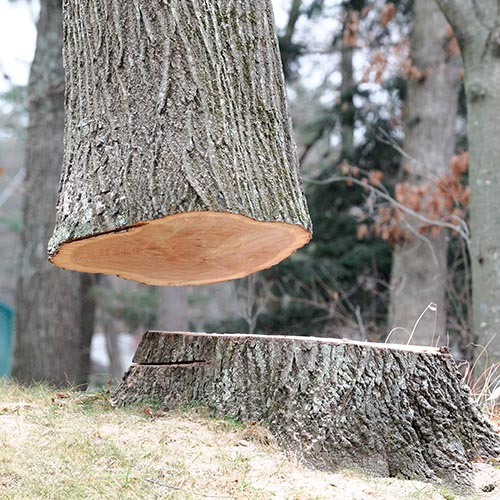 At Dave's Tree Removal, the proper care of your trees comes first. We've been trimming trees in Wilmington, Ogden, Hightsville, Kings Grant, and Myrtle Grove, NC for decades and we know a thing or two about what it takes to keep your foliage growing healthy and strong, season after season. From tree trimming and pruning, to tree removal services and emergency services, call us to ensure your trees are getting the very best care possible.
Tree trimming services: Trimming trees promotes healthy growth by ensuring branches don't become overgrown. It also prevents trees from becoming unruly, growing into power lines or overhanging homes and vehicles. It's an all-around great way to maintain your tree and keep it looking great!
Tree pruning: Tree pruning removes dead branches and thins out heavier areas of growth to promote better vitality. We specialize in thinning crowns and taking off branches that might be overburdening the tree, causing it to develop unhealthy growth patterns.
Emergency tree service: The next time a storm rolls through Wilmington, NC, make sure your trees are okay! If there are precarious branches in danger of falling on your property or you're dealing with a downed tree, give us a call right away. We're available around the clock to remedy dangerous tree situations.
Tree removal services: When a tree dies or becomes a danger on your property, it's time to strongly consider tree removal services. Dead trees can blow down in severe storms or become a home to pests. It's important to call a professional who can safely remove a tree, and our experts have years of proven experience!
The secret to keeping your tree healthy and strong for generations to come is proper care. Call the arboreal experts at Dave's Tree Removal to ensure your tree is trimmed and pruned to perfection, or tended following a storm. Contact us today at 910-799-6104 to schedule an appointment for tree services, aeration, or to contact us for emergency services.