Tree Stump Removal & Aeration Service in Wilmington, NC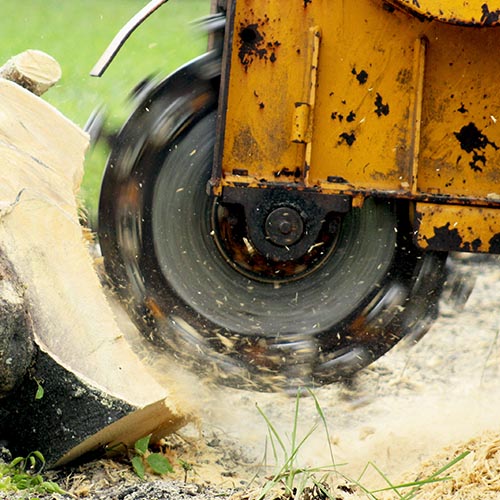 While most arborists provide the basic tree trimming, pruning and removal services, Dave's Tree Removal ensures your trees are getting everything they need—even when it's time for them to be cut down. Our stump grinding company offers tree stump removal services, as well as aeration service for trees. We invite you to see why Wilmington, Ogden, Hightsville, Kings Grant, and Myrtle Grove, NC customers call us first when they've got a problem with their trees.
Tree stump removal: Stumps can be an unsightly eyesore on your property, and if they begin to rot, they'll only cause more problems. Our team can remove a stump before it becomes a bigger issue, and we take the time to do it right. We'll dig it out and make sure it's extracted with minimal damage to your landscape. Then, we complete the tree stump removal by filling in the hole and grading it. All you need to do is throw down some grass seed and, in a few months, you'll never know there was ever a stump!
Stump grinding: It's not always necessary to rip out a stump. Sometimes, grinding it down below ground level and covering it is a better option. Our stump grinding company's equipment can make quick work of any size stump. Our thorough grinding process leaves no trace of the stump behind, so it can naturally break down below the surface without any additional disruption to your landscape.
Tree aeration service: Like any plant, trees benefit from proper oxygenation. If your soil is too compact or dense, a tree might have trouble absorbing nutrients. Aerating a tree helps ensure the soil is packed with proper nutrients and the tree can absorb these essential nutrients for healthier, stronger growth. Please note we do not provide general landscape aeration.
Have a tree leaning too close to your home or suffering from impacted soil? Contact us today at 910-799-6104 for tree stump removal and grinding, as well as tree aeration services. Our stump grinding company will do right by your trees and your property, leaving behind a jobsite that's cleaner than when we found it!